On the 28th of August, ASI CEO demonstrated the new manufacturing facilities in Savonlinna (Finland) and the first products produced at the new factory to the Minister for Development Cooperation and Foreign Trade of Finland Mr Ville Skinnari.
---
The Mayor of Savonlinna Janne Laine and Deputies of the Parliament of Finland Kaj Turunen and Kim Berg visited the factory together with the Minister of Finland Ville Skinnari.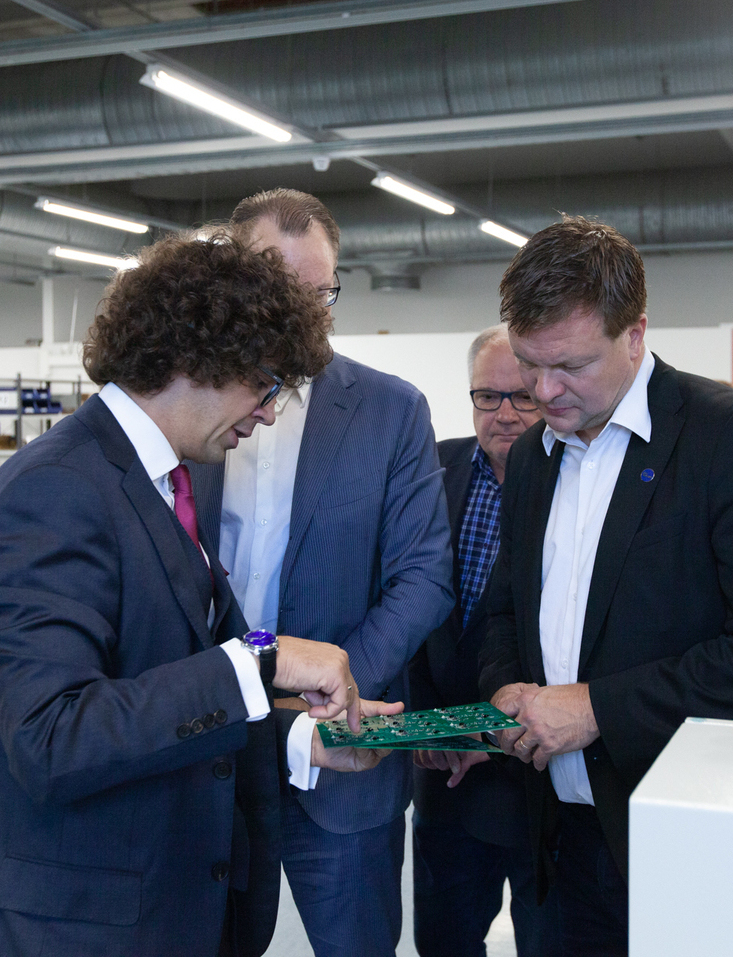 WIRELESS FIRE DETECTION TECHNOLOGIES IS A GLOBAL TREND
The new factory will be producing wireless fire detection, notification and localization systems for the International market. The wireless systems for the evacuation of people with disabilities will be the part of the product range produced in Savonlinna.
CEO Mikhail Levchuk emphasises the importance for the development and distribution of wireless fire alarm technology.
'Wireless fire systems provide the highest level of integrity, protection and performance. Cables of traditional wired systems can easily be destroyed at the very outbreak of fire, whilst wireless systems continue to work and transmit their signal. ASI are committed to the development and distribution of new technologies in the field of wireless fire and security detection for the global market', stated Mikhail Levchuk.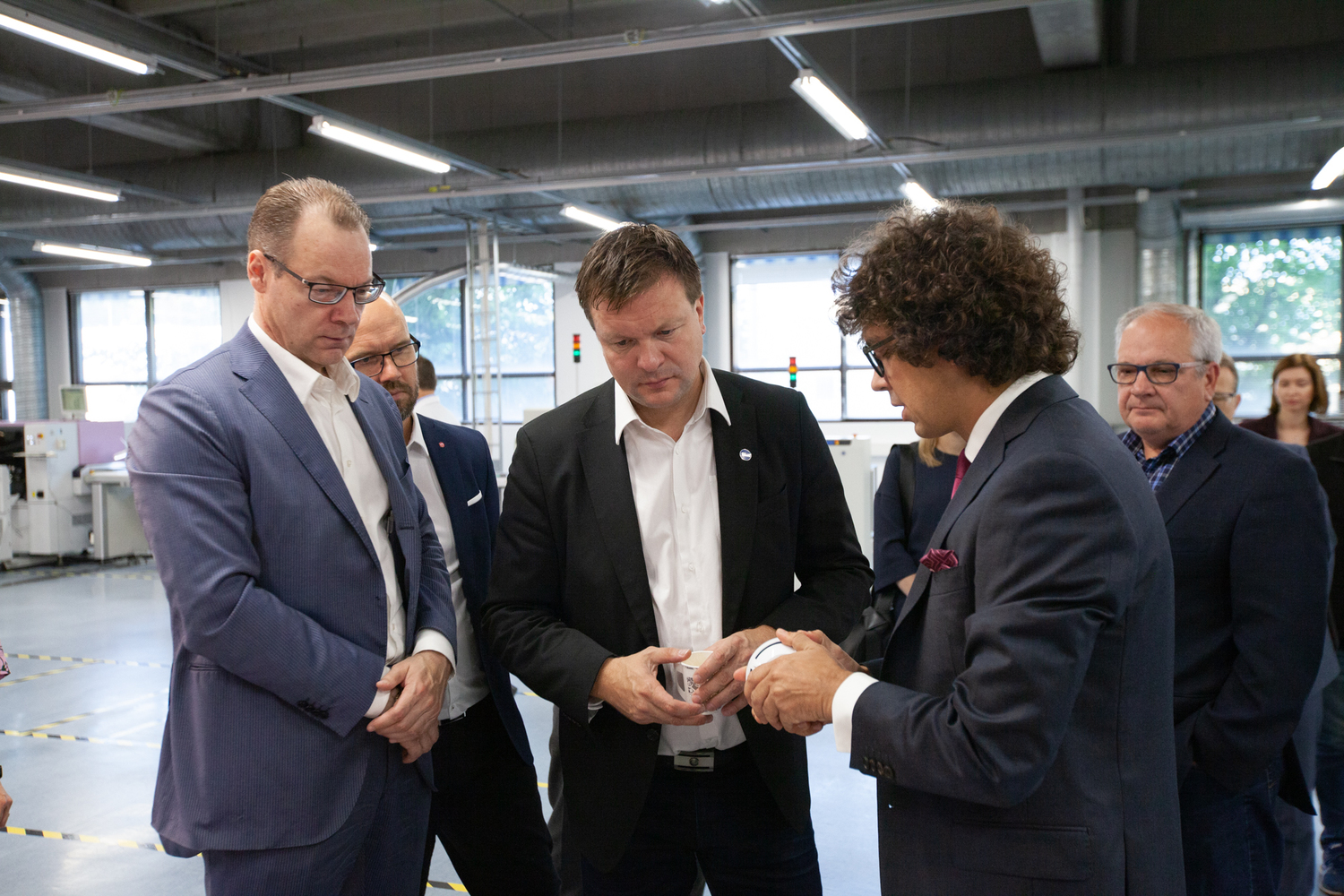 FACTORY IN SAVONLINNA - FINLAND

ASI production facility located in Savonlinna Finland has been designed to produce EN54-25 certified wireless products for the International market. In particular the enterprise will be offering specific products dedicated to the evacuation from buildings for people with disabilities.
The first sample batch of products have been produced in Savonlinna during August 2019. The official opening of our new facility together with commencement of full production is scheduled for November 2019. The Savonlinna facility will be audited by BRE United Kingdom in September this year and the wireless fire product certification to EN54-25 / LPCB will be completed before the end of 2019.


March 2019 ASI announced the establishment of the new facility and signed a Treaty of Cooperation for the orgsanisation of production in Savonlinna.
100 specialists will be employed in the new manufacturing centre. Savonlinna Vocational College SAMIedu and ASI combined their forces to prepare highly qualified specialists in electrical engineering and automation. This joint exercise between SAMIedu and ASI is carried out through the Treaty of Cooperation between the Town of Savonlinna and the company.