ASI Oy Ltd presented its market leading wireless fire detection system at the Intersec - Security, Safety & Fire Protection, recognized as the world's premier industry exhibition. The ASI wireless fire detection system - certified in 80 countries - generated great interest among the fire alarm industry specialists.
---
This year the 24th edition of the exhibition was attended by over 30000 visitors. More than 100 countries were represented throughout the 10+ pavilions. The ASI Oy Ltd stand attracted over 600 visitors from the Europe, Middle East, Africa and Asia.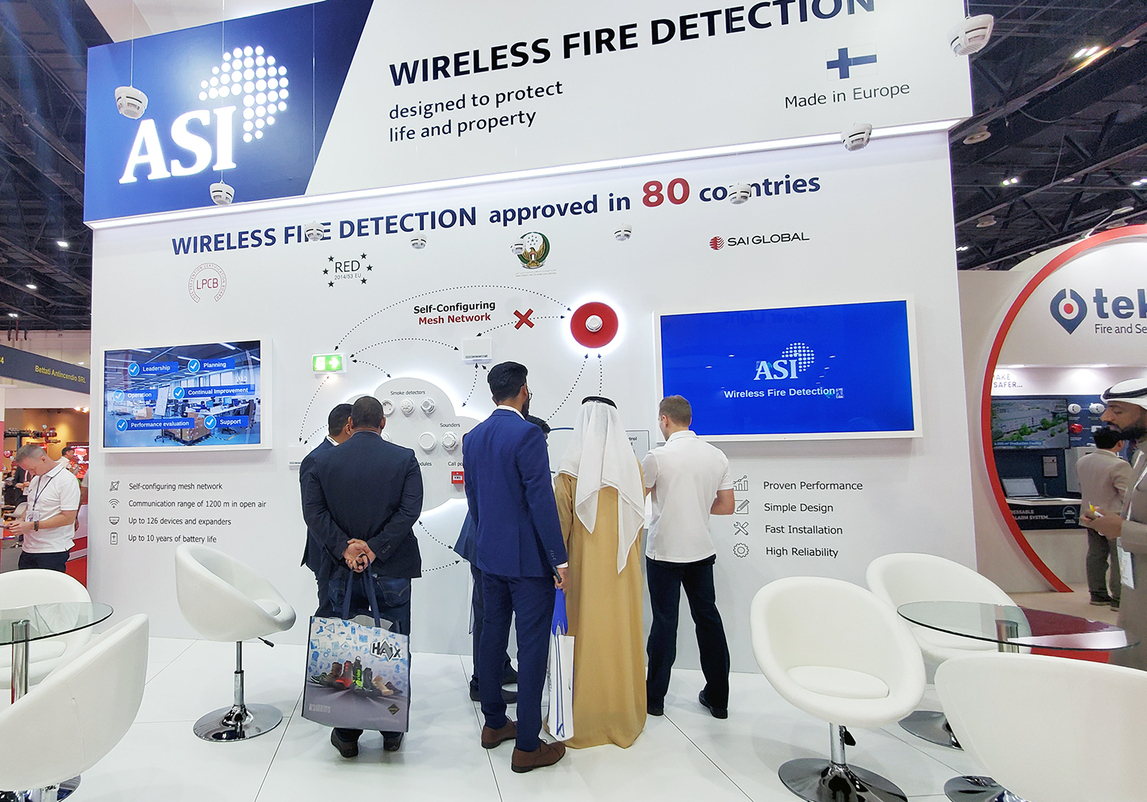 Designed to Protect Life and Property The ASI wireless fire detection system is designed to protect a wide range of projects such as high-rise and multiple buildings, schools, hospitals, airports, factories, etc. Our products and technology have a proven record of performance, quality, and reliability with thousands of systems installed worldwide. The system has advanced technical specifications including 10-year battery life, a 1200-meter communication range in free air, and 126 expanders in the network. A significant feature that sets us apart from our competitors is the 'self-configuring mesh network', that automatically establishes all communication paths within the system. This significantly speeds up all the installation procedures.



More photos from the show: