Self-healing mesh network - wireless detectors automatically choose a parent repeater

3 seconds activation delay

1200 m - the communication range between devices (3500 m - communication range in the extended range mode)

High level of radio noise immunity

Cryptographic protection of information

«Hidden» operation mode (broadband signals)

Quick, easy and cost-effective installation

A wireless directional evacuation
Self-healing mesh network
Automatic reconfiguration of communication routes
Each device automatically chooses its parent expander.

Expanders automatically form a wireless network and define paths of delivering information to the main control panel.
The automatic connection the devices with their corresponding expanders and reconfiguration if necessary;

Automatic adaptation to changing operating conditions in order to provide the best possible quality of the connection.

An extended informational capacity of the system allows solving a more complicated range of problems.
Advantages for installation companies
simplified design and planning process;

fast commissioning process;

the wide range of applications and solutions for different challenges.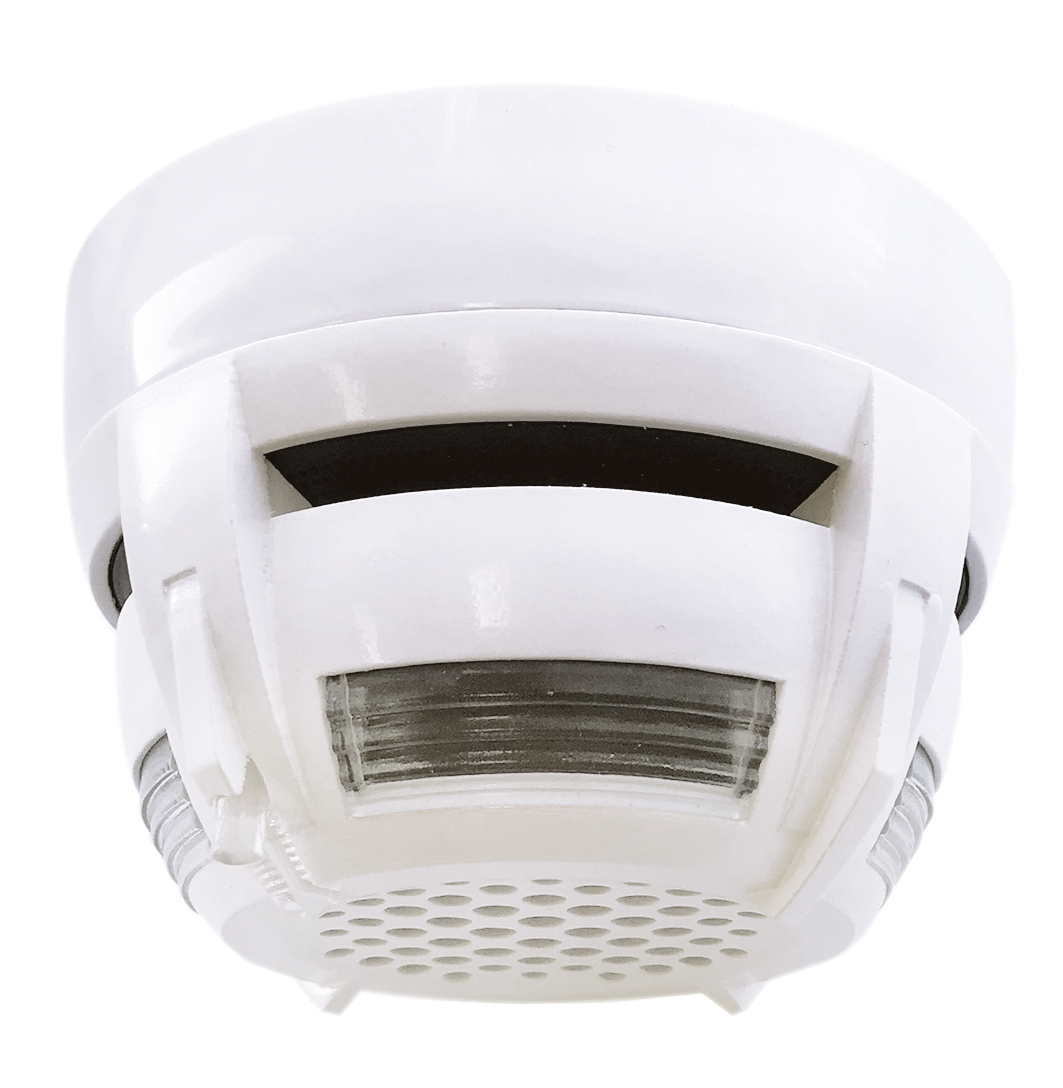 Wireless smoke detector with alarm speaker and strobe light
wireless directional sounder & speaker («white noise» + voice message)

wireless strobe (4 high intencity LED's)
Wireless directional evacuation via sound wave and strobe lights path to the nearest safe exit route
1. Smoke detection in a protected area
Integrated fire detectors & annunciators analyze the smoke level in the air and transmit this information to the control device
2. Voice alarm in case of fire
In case of fire alarm annunciators/detectors activate voice message: «Attention! There is a fire in the building! Follow the sound and light indication!»
3. «White noise» & strobe lights path
System devices alternately make noise signals and strobe flashes creating a sound wave and a light path to the safest evacuation route
4. Control of evacuation process
The system allows changing the direction of a sound wave and strobe lights path to the other emergency exit if necessary
Wireless Fire Detection System Certified to EN54 by LPCB/BRE Group